Lake Placid, adirondacks, usa -  Competitive runners, recreational joggers and walkers of all abilities are invited to bookend the year with a pair of timed 5k Fun Runs in Lake Placid, N.Y.  
The last race of 2015 and the first race of 2016 will begin at 3:00 p.m. on Dec. 31, 2015 and Jan. 1, 2016 respectively. The course will follow the brick walkway that circumnavigates Mirror Lake for a total of 5 kilometers with a start at Mid's Park on Main Street and the finish at 1 Main Park in Lake Placid.
The races are for fun, but will be timed, and the top female and male finisher with the fastest cumulative time for both races will receive free entry into the Lake Placid Classic Half Marathon and 10k on September 10, 2016.
The races are part of the Mid's Park Fun Zone, one of the many family fun offerings on the town-wide schedule of events being held during the holidays in Lake Placid. The Mid's Park Fun Zone will provide interactive family fun and entertainment every day from 3-5 p.m. between Dec. 26 and Jan. 2. 
Event organizer Greg Borzilleri, who is also the Ironman Lake Placid Race Director, added the 5k races to the schedule. "It's a no-brainer to include a running race in the long list of activities for the holidays in a town known for sports and competition," said Borzilleri. "We're looking forward to welcoming folks of all ages and abilities to participate!"
Though race entry is free, donations will be accepted for the benefit of the Lake Placid Ecumenical Food Pantry and the Joshua Fund, a Non Profit Organization dedicated to saving the lives of dogs from high-kill shelters throughout the United States..  
For more information and the latest updates for the action-packed holiday week in Lake Placid, complete events listings can be found online at Holiday Village Stroll.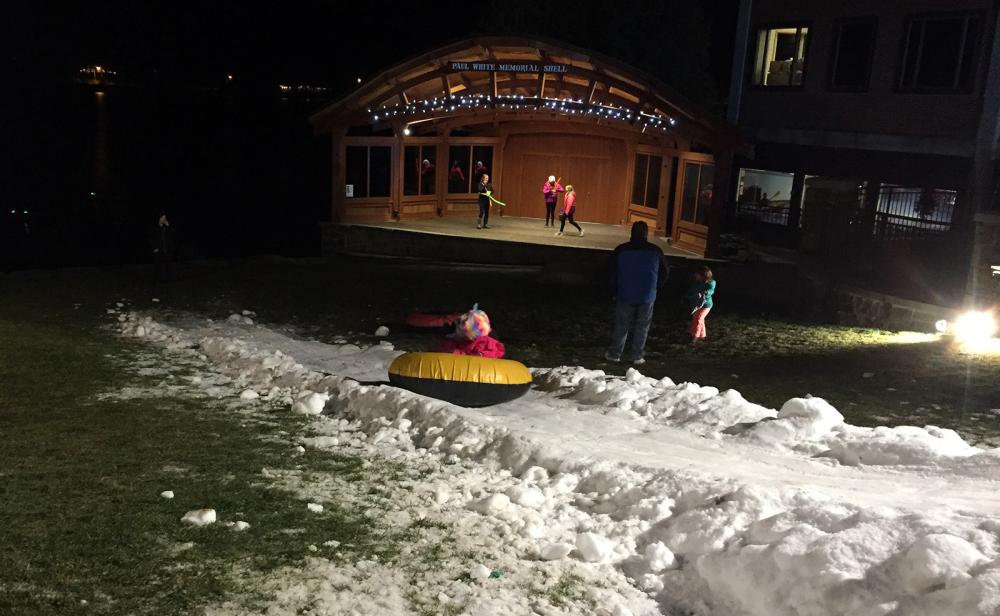 ###
PHOTO: Mid's Park on Main Street in Lake Placid, N.Y. will host entertainment and interactive family fun every day from 3-5 p.m. between Dec. 26 and Jan. 2.
Media Contact:
Kim Rielly, director of communications
Regional Office of Sustainable Tourism