As the Warren Miller Productions website advertises, Miller's annual films "mark the official start of winter for sports enthusiasts everywhere. Warren Miller premieres are an experience, a party and a phenomenon not to be missed". LPCA came through with the party all right.
Having not seen a Warren Miller film in quite a few years, I was anxious to see this year's edition from the famous ski film-maker at the Lake Placid Center for the Arts this past Saturday evening. Warren Miller, now 86, is an iconic figure in ski film making, famous for producing films featuring humorous narrative, stunning cinematography and off the charts extreme skiing. Miller's films have a near cult-like following. "Wintervention" is no exception to the descriptives.
One of the early scenes in Wintervention is the crew packing up and boarding a boat at the southernmost city in Argentina, bound for Antarctica. Upon their arrival in the sunny South Pole region, they board Zodiac boats and head for shore to hike and ski the virgin snows of the Antarctic summer. And by virgin snows, that is literal - the snow was described as "old" in texture. Can you only imagine skiing on slopes where no one has probably even walked!? Spectacular is way too low power for the visuals on this expedition. Some of the runs featured near-vertical descents with the frigid ocean for a landing zone if they lost an edge and fell. Luckily, it appeared no one did take a swim, at least not in their ski clothes. It was a pretty spectacular way to open the 2010 annual Miller film!
Wintervention is narrated by freestyle legend, Johnny Moseley, and features sensational eye candy for the snow-obsessed. During the course of the film, skiers Lindsey Vonn, Chris Davenport and Moseley take a grand tour of extreme winter locations in Alaska, Canada, Norway, Georgia (no, not the home of the Braves) and way beyond. On the Norwegian island of Spitzbergen they even competed for play space with polar bears. The bear footage was phenomenal!
The snowboarding and skiing scenes from "Wintervention" leave one wondering how on earth they are able to film in such remote locations, and how on earth anyone can have the stamina to climb what they climb, ski down and climb back up time after time - including the film crew! Yes, many of these peaks were not reached by helicopter. There are heli skiing scenes from the Pacific Northwest and Alaska that completely rock, however.
The sponsors of the event made for a really nice party atmosphere with complimentary beer beforehand, and hot cider, hot chocolate, soup and finger food during intermission. Prior to the film beginning, organizers drew names from a bin for a multitude of prizes, including a chance to be in the national drawing for a heli-skiing vacation in Canada. Nice. Sponsors included LPCA, The Cottage, Whiteface, Dancing Bears, Placid Planet, High Peaks Cyclery, LP Pub & Brewery, NYSEF, Maui North, Cunningham's and National Sports Academy.  I was pleasantly surprised to see a lot more attendees in my age bracket than there were younger skiers and riders.  I had expected otherwise.  Yes, we semi-mature adults still rock!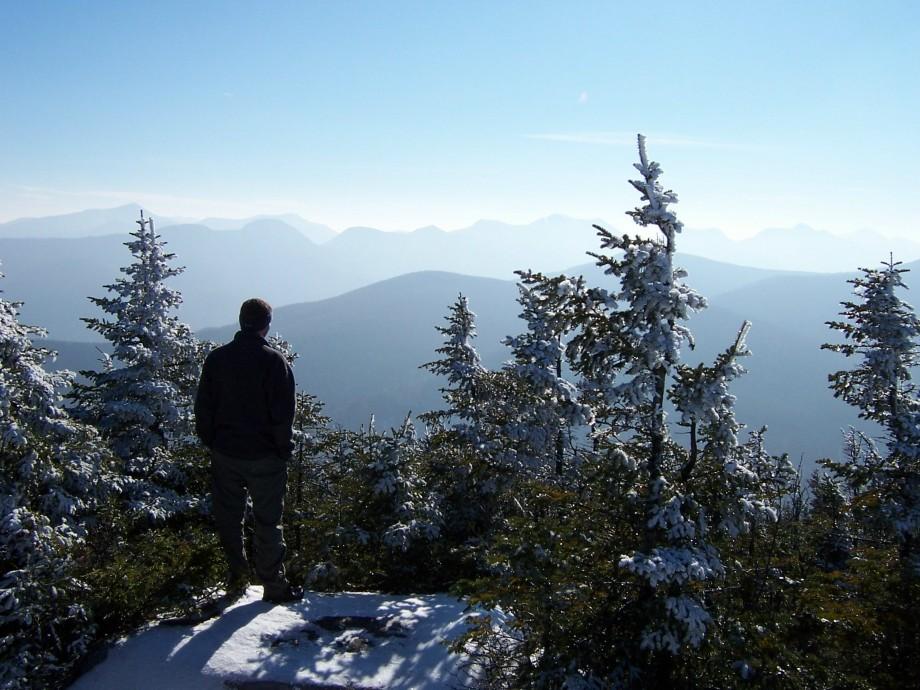 While we don't offer heli drops and such diversity of extreme skiing is not found here in the Adirondacks, we do have unbelievable back country skiing in the highest peaks of the region and our shorter runs can rival the vertical and intensity of those found around the world. After all, we have been inventing perfect days of fun in the snow for well over 100 years in Lake Placid!
If you missed Wintervention in Lake Placid, try to find it at another location. It's worth the drive to go somewhere to catch this latest Warren Miller extravaganza film. I promise.