FOR IMMEDIATE RELEASE - September 30, 2015            
        
Team Lake Placid announced for Innsbruck 2016 International Children's Games
LAKE PLACID, adirondacks, usa — Team Lake Placid was announced today for the Innsbruck 2016 International Children's Games, which take place in January 2016 in Austria.
From January 11 to 16, the seventh International Children's Winter Games will welcome approximately 1,000 competitors, coaches and staff from around 70 different cities. The aim of the Innsbruck 2016 International Children's Games is to enable, develop and advance the meeting, understanding and friendship of student athletes from different countries around the world and to promote the Olympic ideal. 
This major multi-sport event is designed for children aged 13 to 15 years. Since the first edition in 1968, there have been 49 Summer Games and six Winter Games. The International Children's Games are officially recognized and supported by the International Olympic Committee, but – as with the Youth Olympic Games – are organized independently.
The catalyst that led to Lake Placid's participation in the International Children's Games was a discussion between Mr. Georg Spazier, CEO of the Innsbruck-Tirol Sports Legacy and Lake Placid delegates Lake Placid Mayor Craig Randall and James McKenna, president of the Lake Placid CVB at the 2014 World Union of Olympic Cities Summit in Lausanne, Switzerland.  
"This event is consistent with Lake Placid's legacy of international sports, and a tremendous opportunity for our region's youth," said Lake Placid Mayor Craig Randall. "We are happy to begin this relationship with the International Children's Games and look forward to Lake Placid's ongoing participation."
Lake Placid's city representative is Arthur Lussi. "Team Lake Placid's participation at the games is meant to showcase regional athletes and develop youth ambassadors for the Lake Placid region," said Lussi. "Team Lake Placid's 18 athletes will compete in the sports of speed skating, alpine skiing, cross-country skiing and freestyle skiing."
Local athletes selected include: 
Alpine skiing: Hugh Dempsey, Jake Reynolds, Aiden Smith, Inez Burkard, Andrea Reynolds, Chelsea Smith and alternate Sarah Coombs.
Cross-country skiing: James Flanigan, Adrian Hayden, Jesse Izzo, Van Ledger, Anya Morgan, Sylvie Linck and alternates Colter Cheney-Seymour and Leena Keal.
Freestyle skiing: Kaylen Reiley, Bryant Ward, Madeline Prichard, Audrey Higgins-Lopez and alternates Matthew Byrne and Julia Schneider.
Speed skating: Matthew Crovella and Sarah Crovella.
These athletes were nominated by their coaches from New York Ski Educational Foundation (NYSEF), Lake Placid Speed Skating Club and Dewey Mountain Youth Ski League, and recommendations from community members. Nominations were based on their competitive results, future sports potential and community citizenship. Each athlete submitted an application in which they wrote about how they could share their Innsbruck Games experience, if chosen, with their community. It was a competitive process and the decisions were difficult. 
The team will be fully funded on this exciting trip to Innsbruck, Austria. All travel-related expenses will be paid by the Henry Uihlein II & Mildred A. Uihlein Foundation; the lodging and meals while in Innsbruck for the games will be covered by the Innsbruck 2016 Organizing Committee; and the travel will be arranged by NYSEF. Other sponsors include the Village of Lake Placid, the North Elba Park District, Uihlein-Ironman Sports Fund of Lake Placid, Adirondack Foundation and the New York State Olympic Regional Development Authority.
"Henry Uihlein spent many years funding local youth as they pursued their sports ambitions, including a young Charlie Jewtraw, the very first gold medalist at the very first Olympic Winter Games in Chamonix, France," said John Leekley, chair of the Henry and Mildred Uihlein Foundation. "Henry would be very pleased that his foundation was able to support the continuation of that important work." 
To learn more about the games please visit www.innsbruck2016.com, and/or visit the games' active Facebook page at facebook.com/Innsbruck2016.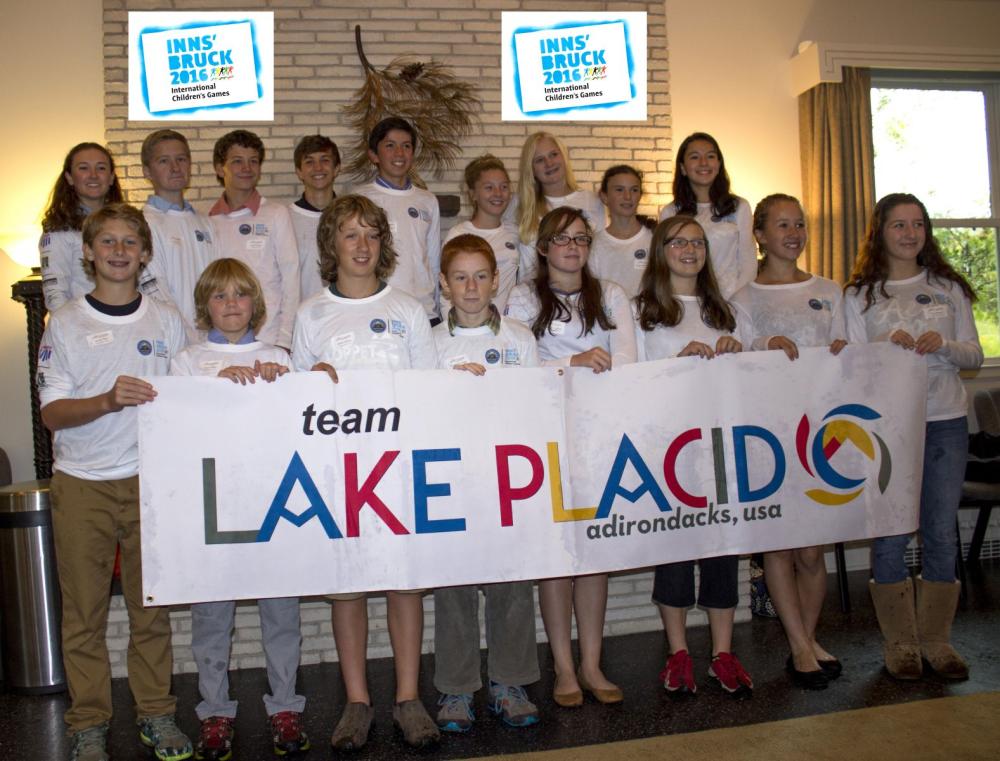 CONTACT: 
Kim Rielly, director of communications
Regional Office of Sustainable Tourism
kim@roostadk.com    518.637.6559