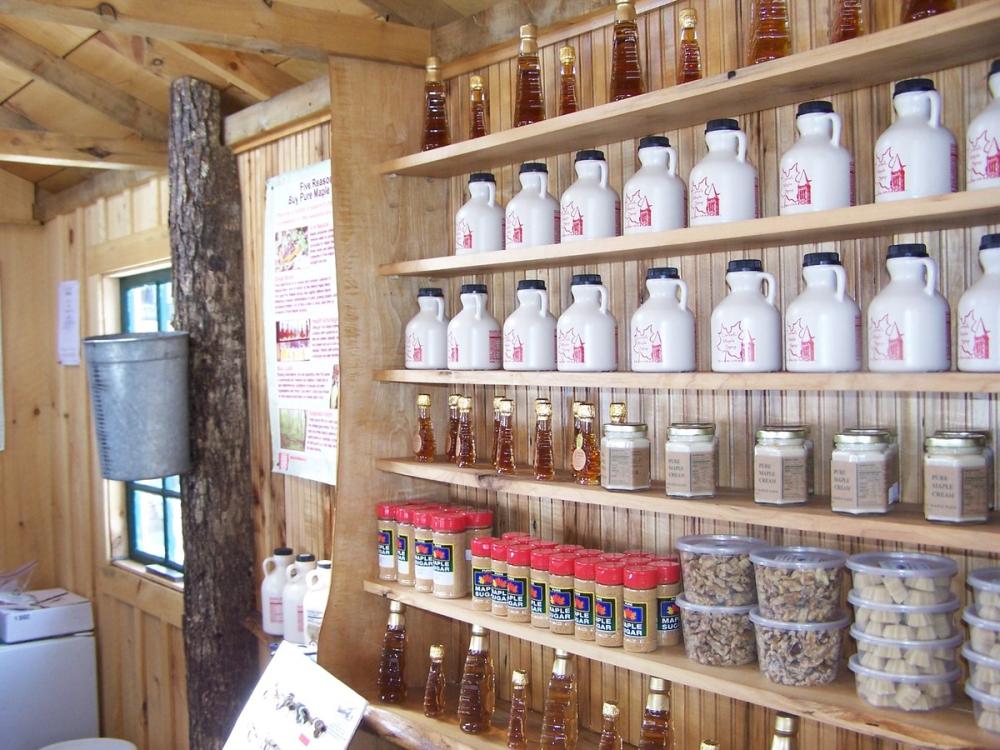 Adirondacks, N.Y. — Adirondack maple producers and businesses invite all to celebrate spring's sweetest product with special events, tours and tastings during Maple Weekend, March 28-29, from 10 a.m. to 4 p.m. each day.
New York state's maple syrup has established a reputation as one of the highest quality maple syrups in the world. Every March since the mid 1990s, the New York State Maple Producers Association has presented Maple Weekends, during which maple producers from throughout the state host open houses to showcase how maple products are produced, from tree to table, and provide a chance to taste and purchase products.
For the second year, the Tri-Lakes/High Peaks region of the Adirondacks will also host a series of special "sweet" events on the last weekend in March.
The weekend includes family fun activities at The Wild Center in Tupper Lake, The Paul Smith's VIC and Whiteface Mountain in Wilmington, Mount Van Hoevenberg Cross Country Center in Lake Placid, sugar house tours and demonstrations, restaurant tastings, specialty cocktails and featured foods, along with special events at museums and visitor centers around the area.
Participating maple producers include Cornell University Uihlein Forest, with guided educational tours on maple, birch and walnut syrup production; Heaven Hill Farm, with hands-on youth maple programs; the Visitor Interpretive Center at Paul Smith's College, with student-led sugaring seminars and baked maple pastries; The Wild Center, with a real sugaring operation on site plus tapping tours and family activities; and 1812 Homestead, with old-time sap collecting.
Maple Weekend will feature Tastes of Maple at the Conference Center at Lake Placid from 4 to 6 p.m. Saturday, March 28. Maple producers will bring samples of their maple syrup to taste, chefs from throughout the region will bring delicious dishes inspired by maple syrup and local brewers will offer samples. Live entertainment by local band Le Groove will highlight this fun, social event. Attendees can purchase tasting tickets for $1, and each booth will offer tasting portions that will require one to five tickets. A full cash bar will available as well.
Skiers can participate in Whiteface Mountain's family-friendly competitions and activities. On Sunday at Whiteface, The Shipman Youth Center will offer maple syrup tastings and samples.
At 10 a.m. Sunday, the Paul Smith's VIC will host the first ever Maple Sap Run/Walk. Participants will run or walk out to the sugar bush — likely on snowshoes depending on the weather — fill a quart jug with maple sap, and bring it back to the VIC for processing.
Also Sunday morning, the St. Agnes School in Lake Placid will host a Maple Weekend pancake breakfast.
All weekend long, area businesses will be offering maple-themed specials and promotions. Visit www.lakeplacid.com/events/adirondack-maple-weekend for updated Maple Weekend events and participating businesses. Visit www.mapleweekend.com to learn more about Maple Weekend events and products throughout New York state.
###