Adirondacks, NY - The Friends of the Adirondack Black Bear Society (FABBS) seeks volunteers for its annual spring work weekend, April 7-8, 2014. 
The weekend concurrently includes the group's annual leadership meeting and the Annual Bear Waking, which will occur from 6-10 a.m. both Saturday and Sunday mornings.  
Black bears in the Adirondacks typically enter hibernation by November, and to prepare, they put on up to 30 pounds of body fat to get them through the winter. However, during winter, they consume 25-40 percent of their body weight. Bear Waking Weekend ensures that the bears emerge from their dens in time to replenish nutrients critical to their survival.
"This winter has been especially harsh, cold and long," said John Axis, president of the FABBS. "In addition to this event's importance to the region's overall ecosystem, we certainly don't want our resident ursus americanus to miss breakfast."  
Once the bears emerge from their dens in spring, they wander for a couple of weeks so that their metabolism accustoms itself to resuming that activity. The FABBS is quick to remind Adirondack residents of the danger of feeding black bears.  According to the New York State Department of Environmental Conservation (DEC), when bears learn to obtain food from humans, they can become bold and aggressive. Deliberate and intentional feeding of bears is illegal in New York. 
DEC is in favor of the Wake Up Weekend event, as it has the potential to prevent aggression. "Though black bears are typically docile, they can become aggressive at a certain level hunger deficit," said Ed Ready, biologist. "It allows us to get ahead of the curve on this and prevent potential interaction between people and groggy, irritated bears."
As usual, all Bear Waking volunteers will be provided with the requisite materials to participate in the two-day event, including a 1.2 meter long disruption baton and traction gloves. This year, volunteers will also be provided with a TeddyAlert (TM), a technological device that emits a bell-like sound that can only be heard by the mammal ursus americanus and some species of squirrel. Volunteers are discouraged from bringing domestic pets to the event, should be over 18 years of age and able to sprint in areas of dense forest.  
Volunteers will meet at the FABBS headquarters in Black Brook, N.Y. at 5 a.m. on Saturday morning to receive instructions and directions, and should sign up in advance via email at news@lakeplacid.com. For more information about black bears and their habits, visit http://www.dec.ny.gov/animals/6960.html. 
###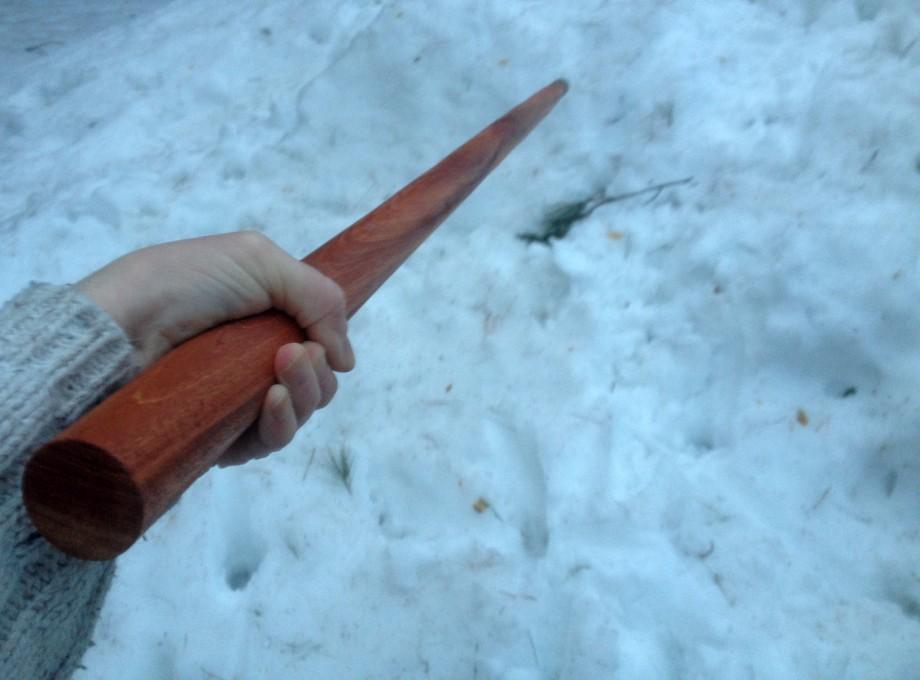 *The preceding news release is fabricated in celebration of April Fools day, popular for the commission of good-humoured practical jokes of varying sophistication.