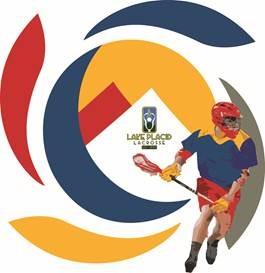 LAKE PLACID, ADIRONDACKS USA – As organizers prepare for next year's 25th edition, the Lake Placid Summit Lacrosse Classic has taken its' place among the top events hosted in the Adirondack region.
From an economic standpoint, the week-long competition in August has become another engine for area businesses alongside the Lake Placid Horse Show and the Ironman Triathlon.
Figures provided by the Lake Placid CVB and Regional Office of Sustainable Tourism pegged estimated direct spending for 2013 at $4.2 million.
The summit lacrosse events start with a scholastic tournament, which finds youth accompanied by family, and gradually segues into adult tournaments, spanning all age groups.
"The tournament began, humbly, with 7 teams in 1990," said tournament organizer George Leveille. "Now we have grown to a full week of competition with Monday and Tuesday being just as robust as Saturday and Sunday. And, our demographic now extends from 14 year old boys and girls, to 60 year old men."
James McKenna, President of the Regional Office of Sustainable Tourism and the Lake Placid CVB, noted the tournament's impressive growth.
"The commitments by the Lake Placid Summit Lacrosse organizers over the last 24 years are impressive for both the sport of lacrosse and tourism in the Lake Placid market," remarked McKenna. "The event has matured into one of the premier events in Lake Placid and has a significant economic impact to the region. We look forward to celebrating 25 years of the event next year."
The 2013 edition of the tournament welcomed 221 teams in 18 divisions, involving 4,845 athletes and officials. Additionally, there were thousands of friends, family members and supporters in tow.
The 2014 tournament is set for Aug. 4-10 with more than 500 scheduled contests. It will include 86 boy's and girl's teams and 145 men's and women's teams.  There will also be several activities scheduled to celebrate the 25 year history of the event including an exhibition game featuring players who participated in the first event in 1990.
For the third consecutive year, Lake Placid Lacrosse, in conjunction with WomensLax.com, will hold the Northstar Invitational Lacrosse Camp at Northwood School from July 28-31. Participation in the camp is by invitation only, and features 150 of the top high school female lacrosse players from the United States and Canada.  
As evidence of the level of talent at Northstar, all 36 2014 graduation year athletes who participated in the camp have committed to Division I colleges and universities.
###